OXYGENEO
WHAT IS OXYGENEO?
Developed from groundbreaking concepts from biological research, OXYGENEO uses two suspended active formulas which, when combined, react to create an exfoliating, oxygenating, and nourishing effect in the skin, leaving it glowing and rejuvenated naturally and from within.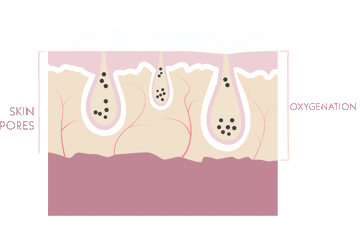 HOW DOES OXYGENEO WORK?
Using the phenomenon of the Bohr effect to actively increase oxygen levels in the skin, this unique scientific and clinically proven process gives the full effect of a salon oxygen facial at home in just 3 minutes. When the gen and capsule come into contact a chemical reaction occurs and a concentration of CO2 is applied directly to the skin. The body reacts by increasing its oxygen concentration in the skin's cells resulting in skin renewal through improved cell health and microcirculation.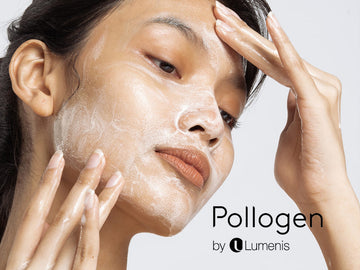 WHERE TRIPOLLAR OXYGENEO ORIGINATED
Developed from TriPollar's clinically proven OXYGENEO Technology with their clinical understanding of the Bohr effect, this unique technology has been used successfully in Pollogen's professional GENEO device as well as having been created to the same standard for home use in the GENEO Personal.
OXYGENEO
OXYGENEO
OXYGENEO
OXYGENEO
OXYGENEO
OXYGENEO
OXYGENEO
OXYGENEO
OXYGENEO
OXYGENEO
OXYGENEO
OXYGENEO
OXYGENEO
OXYGENEO
OXYGENEO
OXYGENEO
OXYGENEO
OXYGENEO
OXYGENEO
OXYGENEO
OXYGENEO
OXYGENEO
OXYGENEO
OXYGENEO
OXYGENEO
OXYGENEO
OXYGENEO
OXYGENEO
OXYGENEO
OXYGENEO
OXYGENEO
OXYGENEO
OXYGENEO
OXYGENEO
OXYGENEO
OXYGENEO
OXYGENEO
OXYGENEO
OXYGENEO
OXYGENEO
OXYGENEO
OXYGENEO
OXYGENEO
OXYGENEO
OXYGENEO
OXYGENEO
OXYGENEO
OXYGENEO
OXYGENEO
OXYGENEO
TRIPOLLAR OXYGENEO DEVICE - GENEO PERSONAL
☆ Reduce discolouration and uneven skin tone
☆ Naturally increase microcirculation to skin cells
☆ Improve skin health
☆ Detox and exfoliate skin
☆ Improve skin texture and appearance
SHOP YOUR OXYGENEO TREAMENT