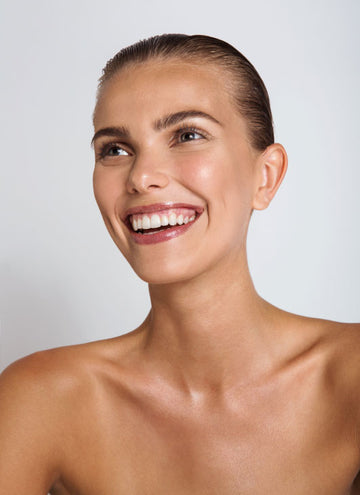 From Clinical Innovators To Industry Leaders
TriPollar was a vision born from years of professional clinical expertise with the purpose of disrupting the home treatment industry.

For over 15 years Pollogen have been innovating in the areas of medical and clinical skin and body treatments, developing technology which has revolutionised non-invasive treatments and made it possible for clients to see spectacular results rooted in science and nature both in clinical trial and in practice. Using technology which works with the body to stimulate natural and safe processes which boost collagen, tone muscle fibres, improve skin tone and texture, and aid in fat metabolization, Pollogen wanted to make these safe and effective treatments more widely accessible, and so the TriPollar brand was born.

Directly adapting these breakthrough medical technologies to safe, easily operated, and effective devices for home use, TriPollar offers the best clinical standard results outside of the medical office with manageable treatment regimens. Their carefully developed and clinically tested, FDA cleared technologies work to a variety of natural and lasting aesthetic and health benefits which have been praised by celebrity skincare gurus, dermatologists, and millions of customers worldwide.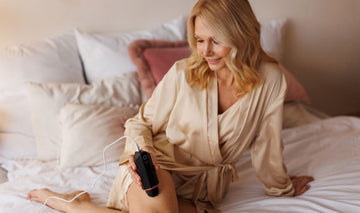 Universal Quality
Whether a customer is using TriPollar technology in a clinical setting or at home, they deserve only the highest standard results which is why TriPollar technology is directly developed from Pollogen's professional technology with no compromise on quality. Clinical testing is a huge part of the TriPollar development process and ensures that each device offers a truly salon-level experience and outcome.
Innovations In Nature
As part of TriPollar's mission to offer the highest quality and most worthwhile lasting results, each technology innovation is rooted in a deep understanding of the body's own healing power and the natural processes which can sustainably give the most pleasing aesthetic transformations. All treatments are safe with no downtime or recovery necessary and rely on nothing but the body's own healing potential.
Our Technology
The breakthrough TriPollar technologies work together to enhance and promote the natural processes of the body, in order to achieve natural, effective results. Regularly updated and improved upon and always tested to ensure the highest possible standards of efficacy and safety, these technologies are the most advanced on the home-treatment market and will continue to be as part of the TriPollar mission.


RF
RF (Radio Frequency) is a technology that, when in contact with the skin, creates a deep heating to the dermis. When the dermis layer of the skin is warmed to the optimal temperature it stimulates collagen production which reverses signs of aging. Multi-RF uses multiple frequencies for faster, more effective heating.


Turbo RF
TriPollar Multi-RF is further improved upon with the new turbo feature which improves the speed at which the device warms the various layers of the dermis for collagen stimulation.


Thermal Mapping Algorithm
The Thermal Mapping Algorithm controls the heating process by continually sampling the tissue temperature in five different thermal points on the user's face. As a result of this process, the device temperature and duration of treatment is adjusted to fit the specific characteristics of the treated area making it more intuitive.


DMA
DMA (Dynamic Muscle Activation) gently stimulates the muscles to improve tone and enhance muscle density, causing a lifting effect when used on areas such as the jawline in facial devices or on the body in more powerful body devices.